Board of Directors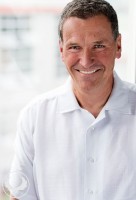 Detlef Joe Friede, President/ Education/Ethics/ Public Relations Dir.
Detlef -Joe- Friede is a Certified Master Clinical Hypnotherapist (MCH), gifted & guided quantum healing practitioner including clairaudience/ clairvoyance, CCMBA & Ho' Oponopono, Reiki, and Axiatonal Alignment Procedures. He has had stunning and thrilling experiences learning, teaching and experiencing spiritual pathways and "Miracle " healing. He was asked by late Di B. Cherry to take on the position of CHA President in Y2012.

Besides having these gifts and abilities, Detlef is also a skilled hypnosis facilitator and on this "earthly" professional level, he is a skilled teacher in the Art of hypnosis. He is also the founder of the "Oceanside Art of Hypnosis and Energy Healing Education Centre".

Before immigrating to Canada in 1997, he was working in senior management for the German Health Government. He holds a 2nd degree black belt in Martial Arts (Ju Jutsu) and has been working for over 25 years in the field of coaching self defense and was also a professional trumpet player/ musician and recording artist for over 30 Years as well as a first responding BC volunteer fire fighter.

Detlef was selected and prepared by late CHA founder Di Cherrie to continue her grondbraking educational work in his role as President of CHA



Kit Griffin, Director at Large
Anita Lawrence, Vice President/ Ethics Director
Master Clinical Hypnotherapist, Certified Counsellor, Certified Light Therapist, Psychic Intuitive, Medium, Past Life Therapist.
For the first part of my adult life, I was in the healthcare field as a front line patient care technologist in medical imaging. I left the hospital system after over 25 years, having ended my career with 15 years as a Medical Imaging Director in two major hospitals in Vancouver. I then had to decide what I wanted to do next, and realized I had chosen my profession because I wanted to help people on their healing path. Throughout my time in hospitals, I noticed that while many patients thrived with treatment, others did not, and this discrepancy always intrigued me. So, it was a natural choice for me to delve into the WHY and look at well care rather that sick care.
It has been a fascinating journey, including my training in the art of hypnosis. I had the honour and privilege of being tutored, mentored and befriended by the late Di Cherry. It was Di who dubbed me a multi-dimensional therapist because I do so many forms of therapy. Along with the above-mentioned therapies, I also use EFT – Emotional Freedom Therapy, Therapeutic Touch, Sound Therapy and Quantum Field healing. I have studied Hakomi Mind/Body Therapy, TAT, Reiki, Colour Therapy, Meditation, Light Therapy and Mediumship at Arthur Findlay Spiritualist College in Stanstead, England. It's been quite a paradigm shift from the "healthcare model" to the "wellness model" and I have loved every step along the way.
My philosophy and approach is quite simple…… help the client get to the root of their issue, get them to agree to take responsibility for making changes, then give them new tools, insights and assistance to do so.
My Practice is located in Tsawassen (Delta), BC.
Phone: 604-943-6333
Email: spiritdance@telus.net
Cindy Mesic, Public Relations Director
Cindy Mesic was born and raised on Vancouver Island, British Columbia. Gifted with natural artistic talent and spiritual connection, that was recognized at a young age, Cindy started out as an artist, who has created a broad portfolio expressing herself with multiple mediums. Preferably working with acrylics and pencil Cindy has evolved her own style of a spiritual/ abstract representation and is always pursuing new inspirations in expressing herself. Throughout channeled information she was able to create facinating pieces of Art which sparked her interest in holistic healing.

Consequently Cindy certified as a hypnotherapist, she supports natural healing and is also educated in natural healing alternatives. She also enjoys apiarian hobbies and organic Anastasia style farming on the family acreage.

Cindy is married to her high school sweetheart and has 3 teenage boys who keep her busy when she is not working in her studio.
www.key13.ca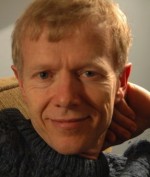 Pedro Georlette, Public Relations/ Education
Pedro's background is in Physical therapy and rehabilitation. He got fascinated with Life and Nature at an early age.This materialized in traveling the world and the oceans on his home build sailing boat. In 1987 he landed in Hamilton Ontario where he immigrated with his family and lived for 4.5 years. Then it became obvious that BC was the best place to be and he was attracted by Vancouver Island where he pursued his physio carrier until he met Joe 20 years later at metaphysical fair. Joe has been a great teacher and mentor since. Pedro and his partner Birgit are living in their dream materialized in the shape of a property where they want to become independent of the system and offering spiritual and physical guidance to healing.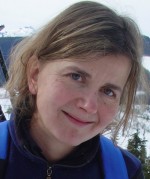 Birgit Carviel, Secretary/ Treasurer
Birgit is a Certified Clinical Hypnotherapist, scientific researcher and Quantum Healing Practitioner.


Birgit and Pedro's Soul Farm and Retreat
7141 Tyee Valley Rd, Courtenay, BC, V9J 1N3
Vancouver Island
(250) 650-3791
wildflower43@gmail.com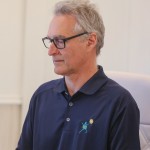 Wolfgang Zilker, Education/ IT/ Marketing
Wolfgang is a certified Hypnotherapist. His passion is working with energy and information in the human body. He is using the NES BioEnergetiX WellNES System as a tool to show clients what is energetically going on in their bodies and explain how they can start the process of self-healing and getting back to perfect health, even with long time chronic "dis-ease".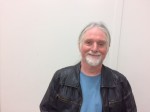 James Digweed, Director at Large
James is a Certified Clinical Hypnotherapist, scientific researcher and Quantum Healing Practitioner.